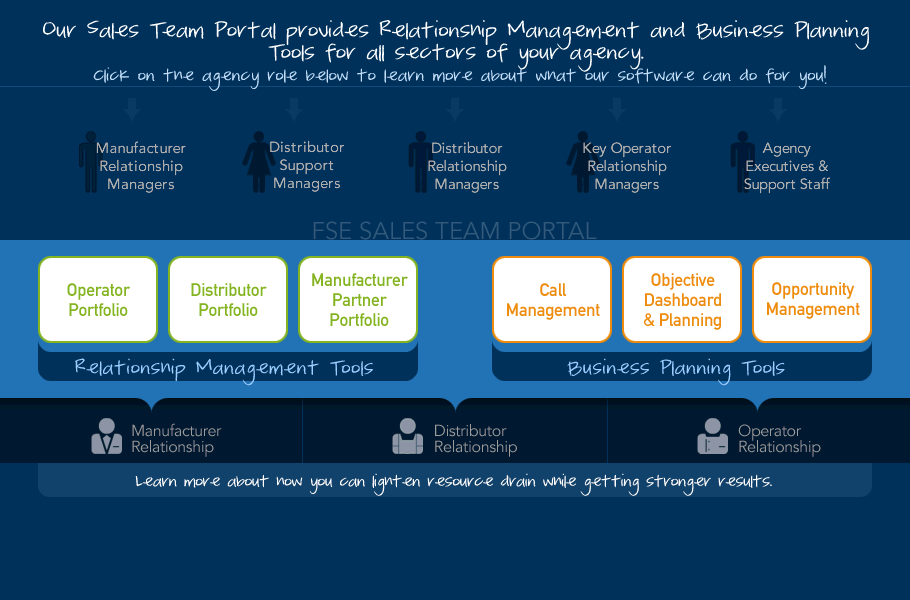 As a food service broker you have many masters to serve – Manufacturers, Distributors and Operator's.
You know, better than anyone else, that each master has unique needs and requires different services, selling and management approaches. With Foodmark Software you don't get the one size fits all treatment that most other sales force automation companies force on you. You get software custom fitted to the unique needs of Food Service brokers and the for the key selling roles of your sales teams.
Call us today at 716-819-6600 to discuss your needs or schedule a demo.